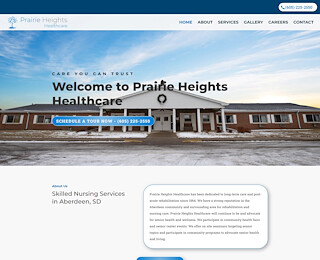 Is there an outpatient rehab in Aberdeen, SD? Prairie Heights Healthcare understands not all patients are able to commit to a residential rehab program, which is why we offer therapy on an outpatient basis. Give our rehab center a call to learn more about the programs we offer and how we can help you start healing.
Your Facility for Rehab Services in Abderdeen, SD
We Can Help You!
Considering a skilled nursing or rehabilitation facility can be a confusing process. Please reach out with any questions or concerns you may have. We're here to help.